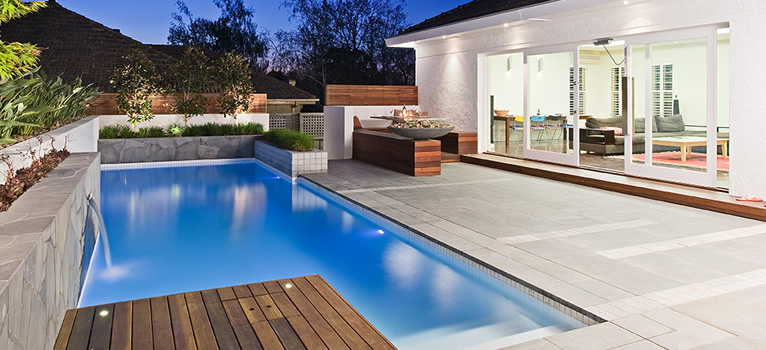 Bluestone (also referred to as basalt) is a common feature throughout the Australian landscape and has become a fixture of city streets and architecture.
Offering impressive slip and scratch resistance, bluestone is the ideal choice for residential and commercial use. With scope for internal and external applications, bluestone's hard wearing and sophisticated nature makes it a natural choice for commercial, domestic and civil projects.
Stone Hub's bluestone transcends design trends, its rich colour, lifelong strength and attractive texture and appearance add to its timeless appeal.
At Stone Hub, we stock a comprehensive range of bluestone displaying minimal "cats-paw" and fissuring, but just enough to add character for that classic bluestone aesthetic.
Our bluestone pavers are available in the following finishes:
Standard – the stone is sawn and very lightly honed to just remove any noticeable saw marks

Honed – the stone surface has a smoother finish and colour is significantly darkened

Custom– available in various surface finishes, sizes and edge treatments
The beauty of choosing bluestone for your next project lies in the uniqueness of each individual piece. No two pieces are the same and this lends a character and distinctiveness that is not easily attainable in other products.