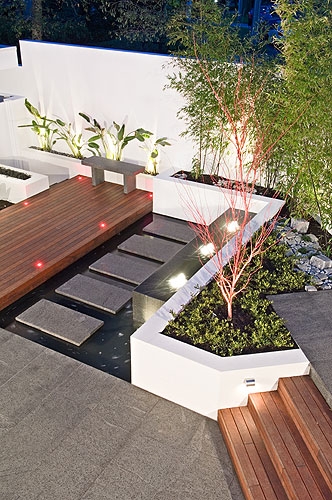 Granite is an igneous stone with a distinctive grain and extreme hardness, formed under conditions of great heat and pressure.  Granite pavers  have a visibly crystalline texture composed of feldspar, mica and quartz.
Being one of the hardest wearing materials available, its uniform appearance, strength, colour fastness and high abrasive resistance makes it ideal for contemporary paving and pool coping.
At Stone Hub we offer granite in a wide range of standard colours;
Metro – black colour with subtle mottling

Urban – grey colour with subtle black fleck

Outback – white background interspersed with gold tones and banding

Alpine – white colour with subtle black fleck
Standard finish for the above granites is flamed, which exfoliates the surface to deliver uniform appearance, better slip resistance and a pleasant aesthetic.  The exception is Outback which is offered in a bush hammered (mechanically pitted) finish which enhances the white and yellow colour tones, as flaming of this granite gives a more pinkish hue.
Other custom finishes include sandblasted and etched, and the granite can also be made as hand split cobble setts to deliver that classic European feel.