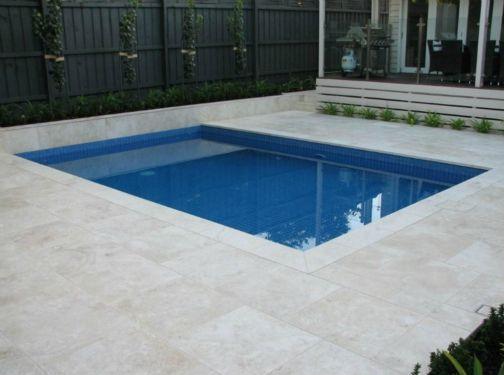 Travertine is a type of 'morphed' limestone where the lime content has been deposited by water.  Limestone is the youngest in this family; Travertine is approximately 50 million years old and marble is the oldest at 100 million years old.  Travertine is a sedimentary stone, a solid form of calcium carbonate produced in hot mineral springs that contain lime substances.
The surface of travertine never gets hot; this is due to the lack of metal content in the stone, and it is also non-slip and said to be twice the strength of concrete.  This makes it a wise choice around swimming pools, outdoor entertainment and indoor wet areas, and it also has a high natural salt resistance allowing it to be used inside your swimming pool as well as coping for pool surrounds. Travertine is known to strengthen and improve with age, the colours will not fade over time.
Stone Hub offer travertine in a classic cream colouring, with the option of having the surface finished:
Our travertine is selected for its first grade quality, meaning uniform colouring, strength and minimal surface holes and  pitting.