Add Appeal to Your Property with Bluestone Pavers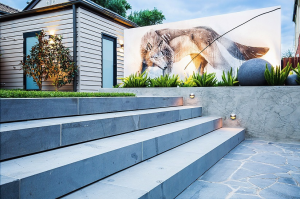 Everyone loves the classics, and when it comes to landscaping, the king of the classics is Bluestone. Bluestone Graphite pavers are loved by designers, architects and landscapers alike for its warm grey tones and distinctive 'Cats Paw'. Available in a variety of styles and finishes, Bluestone will complement any backyard, be it a modern design with straight lines and clean finishes or a contemporary classic with rounded soft corners and the organic flow of nature.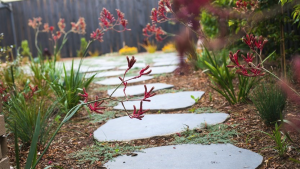 Bluestone Organic Rounds are the stone of the moment, coming in a variety of sizes ranging from small stepping stones through to feature center pieces for the backyard. Aptly named for its natural finished shape and edges, Bluestone Organic Rounds cross between design spaces, working in modern designs as a feature stone and in the timeless 'Victorian era' design with their raw, un-machined edges and sizes.
For more information on Bluestone Organic Rounds, contact us today.