Balcony and rooftop landscaping is growing every year due to the increase of residential apartments across Australia. Infrastructure is growing upwards and more people are moving out of the suburbs to live closer to the city. As a result, landscaping projects have shifted from backyards in house to balconies and rooftop gardens in apartments and townhouses.
This guide will explore the fundamentals of landscaping smaller spaces and shows you how to apply them to balconies and rooftops. From outlining the benefits of using natural stone pavers or helping you decide between stone cladding and green walls, you'll find some essential landscaping advice below!
LANDSCAPING SMALLER SPACES
Landscaping smaller spaces poses a different challenge from working in large areas like courtyards. With limited space to work with, you'll need to be decisive when putting elements together to create a functional and aesthetic landscape.
These are the main rules to follow when landscaping smaller spaces:
Keep the project in scale
Carefully select the colour scheme
Use dual-purpose features
Attention to detail is important
Keep the project as simple as possible
LANDSCAPING ROOFTOPS & BALCONIES
Now that we've established some general guidelines to follow when landscaping smaller areas, let's apply them to balconies and rooftops. Before you to start a project, make these important considerations:
Investigate the sun aspect
Decide if the balcony requires privacy screening
Consider the view tenants would like to see
Determine how you'll reduce external noise
Considering how much sun and wind exposure the area has will determine how you place plants, screens and other landscaping elements. You'll also want to consider how much exposure the sun has on the floor; this will help you determine what kind of natural stone pavers or tiles to use.
Screening elements are a great addition to balconies and rooftop gardens. They'll block wind, create privacy for residents and will also serve as a decorative feature. You can choose from a wide range of materials such a wood, timber, glass, stone and laser cut metal screens.
A very popular trend in landscaping is the use of decorative screens made from Corten Steel. They are favoured for their natural, rustic look and harmonize perfectly with many plants and hardscape materials such as natural stone pavers and stone cladding.

MAXIMIZING SPACE, DECKING AND PLANTS
Effective landscaping on balconies and roofs often boils down to making the most out of the area. Leading designers suggest using dual-purpose elements to maximise space. For example, choose seats that have storage capacity underneath. Essentially, your landscape should include features that are both decorative and functional. Another useful way to maximize space is to use colour schemes which create the illusion of spaciousness and width; we recommend neutral colours for this.
You have many options when it comes to decking and paving your balcony or rooftop. Natural stone pavers are used extensively in Melbourne for their colour fastness and suitability to both contemporary and classic landscape ideas. Natural stone pavers such as bluestone, granite, sandstone and especially travertine because of its heat resistance will still look brand new years after they've been tiled!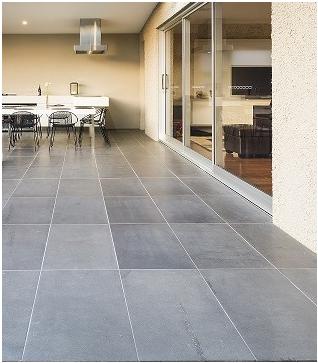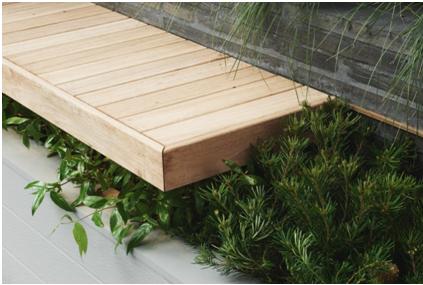 Plants will bring an element of natural beauty to your balconies and roof top gardens. They make your area welcoming and are a decorative feature that gives your landscape character. Plants work great with natural stone cladding and they look fantastic when paired with natural stone pavers. To minimize maintenance work, choose plants that have good wind tolerance and place them in self – watering pots. Also consider how you can create an irrigation system to keep your plants healthy all year round.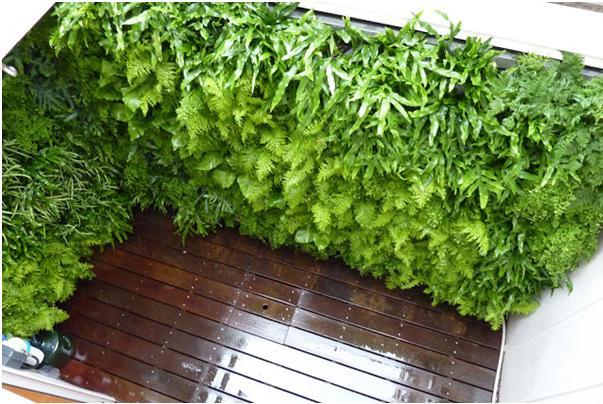 Green walls will significantly boost your landscape's aesthetic appeal. They can also double as screening devices and windbreakers. If you want to create a visually stunning rooftop garden, green walls are the way to go.
CHANGE YOUR LANDSCAPES TODAY
A beautifully landscaped balcony or roof top will increase your property's value and give you a healthy return on your real estate investment. Implementing our tips will give your balcony and rooftop garden a unique allure. Plus, a seamlessly integrated outdoor/indoor is simply great to have!