NATURAL STONE CLADDING
Natural stone cladding adds a real architectural element to your landscape. The rugged, solid look of this unique product range works perfectly with both feature walls and retaining walls. Our natural cladding range came about through consultation with leading landscape industry designers and contractors, resulting in a range that's suited to both contemporary and traditional Australian landscapes. We source natural stone cladding from quarries Australia wide as well as overseas.
Our Products
Our natural stone cladding range is available in various tones and textures that allow easy blending with other landscaping materials.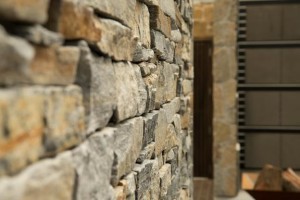 Dry Stone Cladding
Dry stone cladding comes in individual pieces to achieve the closest look to true freestanding dry stone walling as built by an experienced stonemason. To aid in the natural aesthetic and also make installation easier, the pieces come in various lengths up to 600mm and various heights up to 200mm, with a thickness of 20-40mm. The stone is hand split on the surface and sides, but sawn on the bottom surface to allow easy application with a suitable adhesive to the substrate.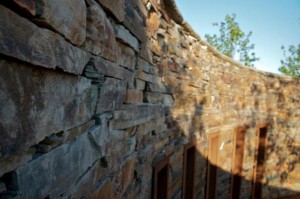 Ledgestone Panel Stone Cladding
Stone cladding panels, or Ledgestone panels, come in a 600 x 200mm size with a thickness of 20-40mm, allowing you to achieve a look akin to true freestanding dry stone walling with the added benefit of quick and easy installation. This can either save considerable money on installation costs or allow DIY installation for the home handyperson. As with our dry stone cladding, our Ledgestone panels are hand split on the surface and sides but sawn on the bottom.
Other Things You Need to Know
To assist with any finishing detail, we provide corner units and capping pieces for our entire stone cladding range. We recommend when installing our stone cladding products to use Mapei Keraflex Maxi S1, a high-performance deformable cementitious adhesive with no vertical slip and extended open time.
Our stone cladding capping comes in a 600×300 size and is available with either one, two or three handsplit edges. The leading edge is handsplit to emulate the walling stone and complete the project.
To learn more about our natural stone cladding range, get in touch with our team today.