Stone Hub is dedicated to continually adding new products to our range and expanding our offering to customers. Read on to discover some of the innovative new products we have on offer in 2019.

ITALIAN PORPHYRY
Sourced and manufactured in Italy, our PorfidoTrentino range includes cobbles, crazy pave and filetti. Containing quartz crystals, this volcanic rock is aesthetically pleasingand has outstanding physical characteristics. In addition to being extremely hard-wearing and non-slip, it's also frost, salt and acid resistant. The more porphyry is exposed to natural elements such as rain, snow, frost and sun, the better it performs!

EUROPEAN QUARTZITE
ALBA, a naturally split stone from Europe, provides a warm grey colour palette and is available in crazy pave, cobblestones, filetti and made to order sizing. This incredibly dense material provides an organic and rugged aesthetic, and is also extremely functional due to its robust nature.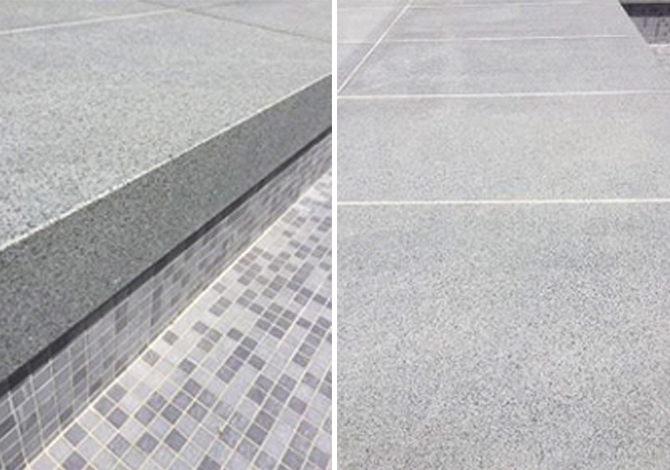 URBAN SANDBLASTED GRANITE
An increasingly popular alternative to bluestone, the contemporary, clean and uniform look of this granite has seen it become quite popular with many designers. Robust and hard-wearing, the salt-safe Urban Sandblasted Granite also feels pleasant underfoot and is a great choice for swimming pool surrounds.

GLASS MOSAICS – NEW COLOURS
Stone Hub has introduced new contemporary colours and designs to our Aqua Mosaic range through consultation with leading designers and pool builders. Offering durability, brilliant colours and an exquisitely smooth finish, Aqua Mosaic swimming pool tiles aremade to the highest European standards. The mosaic tiles are face mounted with a unique plastic film and are resistant to ozone, chlorine, acid, salt water, bromine and algae.